ABC DIABOLO
"Give rise to doubts" CD
1995 (LIFE 003)
OUT OF PRINT!


Straight outta Saarbrucken Germany, ABC DIABOLO was a frantic Hardcore band belting out full on blasts of thrash, moody guitar-driven grind, melodic bass lines, and painfully screamed lyrics. The first LP/CD "Last Intoxication of Senses" (released on Common Cause) was a sharp, straight-ahead and angry blurfest of immense proportions. Musically, their sound was reminiscent of mid 80's thrash bands, such as Die Kreuzen or Septic Death, but still sticking to their Euro/German roots (ala BGK and Upright Citizens). "Give Rise to Doubts" (also released on Common Cause / Germany) has all the fast stuff like before, but also ventures into a deeper, slower sound, as well as having a bit more structure in the song writing department. 13 songs of 90's circa German Hardcore. The band broke up in late 1995 but not before hundreds of gigs and a few tours of Europe . A few members of ABC now play in KILLFLAVOUR, who plays stuff all over the board... at times sounding akin to Mogwai or God Speed You Black Emperor then at times doing stuff that probably would've been ABC's 3rd album.

ARTIMUS PYLE
Debut 7" EP
1999 (LIFE 008)
Available now


5 Song EP of discordant spastic hardcore thrash. Disjointed guitarwork, pounding double-bass drums (from one of the biggest kits around!) and throbbing thrashed out bass lines with all that agonizing screaming we all know and love. These San Francisco based thrashers were previously employed in FUCKFACE so you might have an idea of their sound and attitude. Still plodding along, these boys just released a 12" on PRANK records and have toured with Muckspreader from the UK. When not busy with Artimus Pyle, these guys also jam in What Happens Next, BrainbloodVolume and The Idiots.


ASUNDER /
LIKE FLIES ON FLESH
Split LP/CD (LIFE 012)
Available Now
ASUNDER is a doom metal band from Oakland, CA that belt out thick, heavy, slow jams of monstrous proportions. This debut release features 2 songs of crushing thunderous doom, with sullen guitar hooks and gargantuan vocals… the shortest song at close to 9 minutes. Musically they're influenced by loads of European Doom acts such as MY DYING BRIDE, ANATHEMA, early CATHEDRAL and CANDLEMASS. Features current and ex-memebrs of GROUNDWORK, SKAVEN, and DYSTOPIA. LIKE FLIES ON FLESH (from Ft. Worth, TX) can best be described to the uninitiated, as an unholy union of, AT THE GATES, and "Killers Era" IRON MAIDEN. Dueling guitar hero war harmonies and chainsaw riffs abound. Vocals (male and female alike) alternate between sullen crooning and maniacal desperation. Well crafted songs punctuated with riff after riff of twisted melodies that will sear the flesh from your smoldering skull, and leave you weeping in a pool of your own meaningless. Whole packages is covered with beautiful original photos, lithographs and prints created by the bands and their friends. LP comes with two fold out posters.

BLATZ
"Cheaper than the Beer" 7"EP
2001 (LIFE 016)
Originally released on LOOKOUT in 1990

The debut from Berkeley's most hated band BLATZ. Anyone who was around to witness these fucks in action would definitely recall flying spit, trash, phlegm, puke, and snotty fucks tormenting the crowd and their band members alike. A whole slew of misfit degenerate punks composed the collective soul of this band which was held together by duct tape and keep alive by beer, tobacco, caffeine and other mind altering substances. 3 singers (2 female, one snotty pants male) made it easy to not only sing but to start some shit with the crowd and the other member of the band. The two chicks invade, hellbent on turning the whole freakshow into a Frank Sinatra lounge act. Then the silly snotty pants protest waving anarchist convention dropout whines and withers naked or in his BVD's. Then you have a graveyard shift working DJ trying to figure out BLATZ bass lines (WHY?) and a young guitarist waving 25 cents rags of protest, local gossip, overused art and misspellings at you every gig they played. Add your smooth character drummer and you've got the finest fucked up punk mess you can imagine. Members of BLATZ later went on to form THE CRIMINALS, CYPHER IN THE SNOW and DEAD and GONE, as well as keeping the infamous zine ABSOLUTELY ZIPPO in production.


BLATZ / FILTH
"THE SHIT SPLIT" LP/2xCD
2001 (LIFE 018)
Available Now
Originally released in 1992 by LOOKOUT records the Shit Split reached many a punk rocker and inspired thousands of kids to FUCK SHIT UP! The "List" may be 1,000's long but nothing compared to the damage that these two bands left on peoples brains, bodies, souls, and livers! FILTH punish us with rockin punked out anthems against society, selfhatred, apathy, and promote constructive vandalism, scarification, beer drinkin and casual drug use! BLATZ speak much of the same antics, inciting riots, vandalism, nudity, terrorizing frat kids, and sing about the bleak future waiting for ourselves and our young ones. And yes, more Beer drinking and casual drug use. BLATZ and FILTH were Gilman Street mainstays during the late 80's / early 90's, long before punk became radio friendly, accessible and safe. The SHIT SPLIT LP contains 15 tracks by both BLATZ and FILTH as well a cover by each band. BLATZ does "I don't care about you" by FEAR and FILTH belts out "Banned from the pubs" by Peter and the Test tube Babies. The SHIT SPLIT CD is actually a DOUBLE CD with a disc for each band containing their entire discography (Ep's, comps tracks, live tracks, and the Shit split LP tracks).

BRAINOIL
self titled LP/CD
2003 (LIFE 024)
Available now


Brainoil has been at it for a close to 4 years now, churning out their own brand of heavy as fuck, riff fanatical sludge. Brainoil is composed of three mad thrashers from the Bay Area.... Greg from LANA DAGALAS, IRA from GRIMPLE (and their amazing new metal band WATCH THEM DIE), and NATE who played in DESTROY and has a second cousin who plays in NIGEL PEPPER COCK. Previous releases include a split CD with defunct local sludge brains, CRUEVO and a split 7" with Reno's almighty IRON LUNG.... both which have received great praise and love from both fans and music critics alike. Cover artwork by Oakland artist JUDD HAWK. The cd contains videos files of a live show at Gilman and the infamous "Showdown" Video made from their demo version of "I won't Die" by Scott Andrade.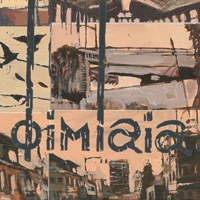 DIMLAIA
self titled CD
2003 (LIFE 027)
Available now


Dimlaia produce music that is dark and depressing, with soothing melodies and gloomy soundscapes. Says the band: "Dimlaia began during an ice storm in Memphis, TN on January 1, 2001, in a tin room with no heat. It had been forming over the years, but became "official" then. It is now a long distance relationship. We all agree that Dimlaia is a tool for survival and expression, and is the best band we will ever be in. Sonically dark and dramatic, it might resemble Godspeedyoublackemporer and Neurosis, but only vaguely. The new recording features Cello by Jackie Perez Gratz from Amber Asylum." Carl Auge of His Hero is Gone playing bass as well as a doing bit of vocals and has painstakingly produced all the artwork for the record. The band has re-recorded all the tracks off their demo as well as two new ones.

DYSTOPIA
"Human=Garbage" LP/CD
1994 (LIFE 002)
Co-release with Common Cause +
Misanthropic. CD Available now.

DYSTOPIA = Doom-ridden, metal-laced, down-tuned punk with a "Love Earth-Hate People" Philosophy. We've been going since 1991 and haven't stopped yet! This is our first "full-length" (LP has 5 songs, CD also has all Dystopia tracks from the split LP with EMBITTERED and split EP with GRIEF, 12 songs total). Members of Dystopia have previously played in MINDROT, CONFRONTATION, and CARCINOGEN. From '91 to '93 Dystopia existed as a four piece (with Dan Kaufman of Mindrot doing lead vocals). COMMON CAUSE records played a big part in our early existence, releasing "Human=Garbage" in Germany and booking us a great European tour with MINE and ABC DIABOLO in 1994.

DYSTOPIA
"Backstabber" 7"EP
1997 (LIFE 005) Co-released with
Misanthropic and Common Cause
OUT OF PRINT!
3 Song 7" with songs about working for assholes, getting fucked over by assholes, and getting brainwashed + drugged by big brother / media / CIA assholes. Whew! Pounding double bass drumming, down-tuned guitars, flowin bass lines and painful vocals are what's going on here. Beefy bass-heavy production. Includes a full color silk screened foldout sleeve printed by Dr. John of MEDICATION TIME. Hell, even Bruce Dickenson ripped of the whole chorus of "Backstabber" on his "Chemical Wedding" album so it's gotta be good!

DYSTOPIA
"The Aftermath" 12"EP/CD
1999 (LIFE 009)
Co-released with Misanthropic
and Crawlspace. Available Now
More Misanthropic melodies about the all the shitty things in life. This is a collection of All DYSTOPIA stuff recorded after the "HUMAN" CD (that is, the split LP with SKAVEN(1995), the split EP with SUFFERING LUNA(1995), the "Backstabber" 7" and 4 previously un-released tracks recorded in Germany (1997). The first four tracks have finally been released on vinyl as a one-sided 12" EP, complete with a striking vinyl etching on the flip by DV D'Andrea. Also contains an 8 page lyric booklet with loads of depressing / disturbing color flicks. CD contains 12 songs total with 16 page lyric booklet. Toured extensively in '99 on this release (US, Canada, Australia, Japan) and just finished a European tour in October 2000 with Japan's CORRUPTED!.

FIELDS OF SHIT
10" EP
1998 (LIFE 006)
Available Now

After years of procrastination this puppy is back in print! 13 song debut / last will and testament of this short-lived Bay Area band. Melodic, angry, punked out grooves with political lyrics from dual gendered vocalists. Occasional off-meter beats and quarky riffage. This disk was originally pressed in 1998 and never got repressed due to my limited budget at the time. Now it's back in print! Musically crossed between all the aforementioned bands with little hints of DAMAD or ANTISCHISM."Hate, Love, Fear and Lust mixed between hypnotic rhythms and thick flows, slow beats and near thrash speeds" - the band. Made up of 2 parts FILTH, 1 part TALK IS POISON, 1 part QUEEN MAB, and 1 part Shoshanna. Recorded by Noah Landis (Christ on Parade / Neurosis). Comes complete with 16 page lyric booklet.

FILTH
"Live the Chaos" 7"EP
2001 (LIFE 017)
Originally released on LOOKOUT in 1990

This EP was FILTHS debut to the punk rock circuit. 4 punk anthems for dysfunctional kids and adults alike... reminding you to keep your mohawk above water, outta the clouds, and off of the fuckin postcards. Also speaking of constructive ways to recycle your beer bottles via smashing cop cars and tract homes. This was the era when Berkeley still had punk bands that WERE NOT radio friendly and were NOT nice and happy.... they were mean, dirty and ugly!! Ep is complete with the original covers printed by Lookout adorned with artwork by Jesse Michaels and comes packaged with clear vinyl. Members of FILTH went on to play in FIELDS OF SHIT, DOGMA MUNDISTA and STRYCHNINE.


GRIEF / DYSTOPIA
SPLIT 7" EP
1993 (LIFE 001)
2,000 Pressed. Co-Released with Misanthropic
OUT OF PRINT!
This was the first ever vinyl release for both DYSTOPIA and LIFE IS ABUSE. This was also a split release with MISANTHROPIC. Every single copy came with a free razor blade when they left our hands, though one distributor in Minneapolis took every razor outta all the copies we sold em cause they were afraid of getting sued!! GRIEF were and still are one of the reigning kings of slow, torturous, DOOM.

LE SCRAWL
"Too Short to Ignore" CD
2003 (LIFE 020)
Available now


This is an epic 66 song thrash attack, clocking in at close to an hour. Totally demented and innovative grind thrash. Add a ton of jazz, and lots of ska, surf, rock, salsa, disco, bossa nova, ?, etc etc, backed by guttural grindcore grunt-roars and you have one fucked up cd. Much in the vein of John Zorn's NAKED CITY but alot groovier... add different horns (trumpets and trombone), accordian, spanish guitar, and mad Dr.Organ Grinder taking the lead. They do a few covers as well, everything from De La Soul, Terrorizer, to the Exploited, and CHIC but they practically rewrite the songs and make them their own. The discography spans the course of 9 years, taken from 2 mcd's, a few comps, demo tracks, and few live shows recorded in Slovenia. Alot of this stuff was released by the now defunct German label ECOCENTRIC RECORDS as well as PSYCHOMANIA records. LP released in Europe by REGURGITATED SEMEN RECORDS.

LOST GOAT
"Trapped on Earth" LP/CD
1998 (LIFE 007)
Split release with In Search of Records
OUT OF PRINT!
Eight twisted, heavy, dirty, rock jams is what we have on this here release. LOST GOAT is a kick-ass rock trio from San Francisco who've been tearing things up since 1994. Unearthly roaring female vocals, intricate guitar work, smooth bass lines and the battery of wooden coffins is what you get with LOST GOAT. They've got a number of other releases under their belt: a 7" on Alternative Tentacles, a split LP with GRINCH on Probe/Misanthropic and a new LP/CD "Equator" from Man's Ruin & Tee Pee. These kids toured constantly and have traveled with everyone from BONGZILLA to THE BLACK HALOS.

LUDICRA
"Hollow Psalms" CD
2002 (LIFE 022)

Available now


A burley 50-minute 8-song masterpiece packaged in story-book digi-pak format. Full on blackmetal /grind from San Francisco with guttural female vocals, blast-beats, punishing doom stricken gloom and instrumental interludes. This is black metal, but expect no Norway worship here, songs about snowy mountain peaks, or panda bear make-up. It is black metal by default only, and depressing and harsh by circumstance. Hopeless and angry; featuring members of Hammers of Misfortune, Fölcainö, Impaled, Ominum, and the Lord Weird Slough Feg. The band sites musical influences as despair, tragedy, loneliness, and ennui, though their sound could be more easily compared to the likes of Enslaved, Mayhem, Bethlehem, Dark Throne, and Dodheimsgard. Check out www.ludicra.org and the mp3's up on this site.

MEDICATION TIME
"One Free Miracle Ticket" LP/CD
2000 (LIFE 013)
LP co-released with Ruinous Records
Available Now
A Spastic, Sarcastic, Piece of Plastic, about being mentally challenged and fucked up on drugs during the Second coming of Christ and World War IV!! Imagine being stuck in an insane asylum with Septic Death, Rudimentary Peni and Wesley Willis and then trying to write a record about your "trip"... only to discover you no longer remember how to play music, more or less tie your own shoes!! Executed by recovering members of DYSTOPIA, SKAVEN, THE IMPULSE ITEMS, and NIGEL PEPPER-COCK. Mad frantic trash grooves for dysfunctional members of society. Lp is a gatefold, CD contains a 33 minute interview by local mind-maverick Saint Paul (close friend of Jackson Browne, Joe Walsh, Pauly Shore, Bob Weir...) and a cover of Soft Cell's SEX DWARF. Recorded at Tim Greens "Louder Studios". Intriguing mood-music for the new millenium.

the MELVINS
"Live at Slims" 8-track cartridge
2000 (LIFE 010)
Limited Press of 100
OUT OF PRINT!!
To celebrate the millenium as well as our 10th release we coaxed one of our favorite bands into releasing a live 8-track!! This was a limited release from the masters of sludge and all things unusual. 30-74 minutes on 4 tracks of kick ass Melvins magic (each tape is a different length). 9-14 songs ranging from their new stuff (ala "Maggot" and "Bootlicker") all the way back to the "Gluey" era. Recorded live at Slims with a Mini-Disk man and a stereo microphone, then carefully converted from digital to 8 track for the highest in fidelity sound!! The MELVINS sold the first 50 on their "2x4 Tour" 2000 for $25, the rest are floating around somewhere!!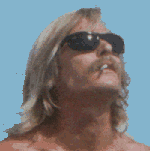 NIGEL PEPPER COCK
"Fresh White Reeboks Kickin Your Ass" 7"EP
2001 (LIFE 014) Available NOW
YOU MUST BE 18 OR OVER TO BUY THIS RECORD!

Imagine this for a moment if you will: You and your family have escaped the freezing cold winter in the Minnesota tundra, to Palm Springs, for a relaxing and quaint vacation in the desert sun. After hours of driving along the barren highways in search of quiet spot for a picnic, you descend upon the perfect place to unwind, not a person or sound for miles, with nothing but the crisp blue sky, the cool refreshing breeze, and the warm desert sand. Complete isolation and solitude. As your wife begins the pass out sandwiches from the picnic basket, you notice a small object approaching. The silence slowly turns to a murmur as the object gets bigger. Within seconds the murmur becomes a thunderous cacophony of grinding metal, bellowing exhaust and burning rubber gaining closer and closer until finally it appears to be hunting you. Startled, you jump to your feet, grab the kids, and look for a barrier to hide behind. Before you can make another move the beast slams on the breaks and spins out, sending a wave of sand flying in your face. As you wipe the sand out of your eyes, you notice a man descending from the vehicle. Not a man of normal statute, but with muscles of iron, skin tanned golden brown from the desert sun, and blond hair blowing in the wind. Suddenly you realize this character is wearing nothing but sunglasses, white socks and a pair of brand new, bright white, ass kickin REEBOKS. Not to mention the family jewels, the largest standing tall and proud in all it's glory. As you try to cover you children's eyes, you notice it's already too late, your wife is sweating profusely and smiling as she gazes at the man's mighty sphincter. "Yo babe, got a smoke?" says he, seconds before your wife lunges toward him in uncontrolled ecstasy. By now your perfect day in the desert has been shattered to a million pieces. Anger and frustration boils in your mind as you turn bright red with rage. Until suddenly you hear the chaotic sounds churning from his souped up car stereo. "WHAT the hell are you listening to?" you ask this man in pent up frustration, but with a dire need to know who and what was creating this wonderful white knuckle rock-roll. "NIGEL PEPPER COCK" he replies. "They're the newest rage. I heard about them while i was brothel hopping in Belgium, they're huge over there. Some label called NABATE was gonna release it til the band heard they were owned by Virgin records and that they were some pro-WTO organization, whatever the fuck that means. I just like the rock. It makes me WILD. I hear the band has ex-members of MEDICATION TIME." Soon enough you find yourself lost in the music, starting your own mosh pit in the sand and screaming maniacally from the top of your lungs. So engulfed in the moment that you don't even pay attention to your wife making it with this bandito, or your kids playing with the guns they found in the backseat of his car. Over and over again, you keep pushing rewind and keeping the rock alive and screaming... occasionally snorting some of the strange white powder you found on the dash board of his car. Some hours later you're ready to collapse. Your son has shot your daughter in the foot and your wife is passed out from the overexertion. Yet you and this strange man are still rockin. Finally as the day ends, you ask this guy, "What's your name anyway?" "Rick.... the Desert Dick" he replies, as he drives of into the sunset with your wife, leaving you with only a memory, and a cassette of NIGEL PEPPER COCK.

NIGEL PEPPER COCK
"The New Way" LP/CD
2002 (LIFE 021)
Fresh off a shit hot tour of the greater part of the United States, NIGEL PEPPER COCK have redefined the words sexy, heavy and out-of-control. An unstoppable force of fully erect alpha males, these super studs from the badlands are hell-bent on world domination in a vigilant frenzy of unmitigated lust. Their latest tour resulted in more than a dozen unwanted pregnancies and many a dude coming to terms with his repressed sexuality. This fine record contains 11 thrash ridden new-wave anthems for and about all the mad degenerates of the world. NIGEL plays their own brand of SCI-FI SEX ROCK unlike most bands you've ingested before, complete with sexy artwork, sexy dudes and sexy riffage. Recorded by an angry young
man
in Petaluma and then fined tuned by Dr. Dan Rathbun of Polymorf Studios, you can expect the sound to be THUNDEROUS and IN THE RED. Sorry Kids, this record (like the last one) contains EXPLICIT IMAGERY. You MUST be 18 or OVER to purchase, signed ages statement required.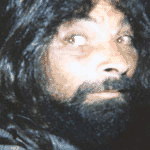 SAINT PAUL
&quotOne Free Miracle Ticket" 2x7"EP
2000 (LIFE 13.5)
DELAYED.
Release Date: ???
The first spoken word release on Life is Abuse! After the overwhelming response from his track on the Medication Time CD, we 've decided to release a limited edition vinyl pressing by SAINT PAUL. This record contains an intimate interview with the world reknowed and legendary mind-maverick of People's Park. 36 minutes of Saint Paul's memoirs, touching upon his many unique experiences of "groupie life" following the Grateful Dead and other 70's Acid Rock bands as well as his take on contemporary politics and social issues. Unlike the CD version, this collectable record is INTERACTIVE with the listener... each of the 5 sides is cut completely different and is divided into several parts. Side 1 has Part 1 on the left channel, Part 2 on the right channel. To hear the record properly, the listener must play each side twice, first panning the balance to the left (for Part 1) and then to the right (for Part 2). OR for enhanced stimulation, stick the balance in the middle and hear BOTH sides at once! Woooow! Side 2 has Parts 3 and 4 split the same but the record plays OUTWARDS (drop the needle at the end). Side 3 has a series of LOCK GROOVES and Side 4 and Side 5 (on the same side) continues with Parts 5,6,7 and 8. This is some Really Trippy shit DUUUDE!


SKAVEN / DYSTOPIA
Split LP 1996 (LIFE 004)
Split Release with Misanthropic
2,000 Pressed. Out of Print!
Skaven were a bunch of wild crusty hobo blackmetal punks from "back in the day" (before the new wave of junkies took over …). They were heavily influence by the ol UK stenchcore bands (ala Axegrinder, Amebix, Anti-Sect, and the like) but also had traits of 90's bands like Antischism, Nausea, etc. Anyone who had a chance to see them during their hayday would most likely recall beer, drugs, members of the band on fire, vomit, band members attacking other members of the band, a skinhead getting his ear bitten off, dreadlocks, and other crusty debauchery, sans the "got any change?" routine. 5 songs of mid paced crust metal anthems. The Dystopia side is less crusty, more angry but still dirty. 4 songs about going postal on pigs, snuffing nazi skinheads, torturing vivisectors, and cursing the military. LP came with 16 page booklet and is no longer in print, however, the Dystopia tracks are available on the "Aftermath" CD. Both bands barely pulled off a "close to death" US tour together in Winter of 1995.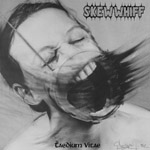 SKEW WHIFF
"Taedium Vitae" CD
2003 (LIFE 026)
LP released on TRUJACA FALA (Poland)
Available now


"the perfect fusion of hardcore punk and stadium metal" - Eroding Empire. Skew Whiff hail from Liege Beligium and play punked out crust with slaying metal guitar leads. Kinda like their previous bands (HIATUS / MEDICATION TIME) mixed with a bit of BLEEDING RECTUM, SCATHA, and even some later era SUBHUMANS stuff. This CD contains 14 tracks total... 9 from their newest recording from 2002 and 5 from their demo which was later remixed by Geoff Evans and Mauz. Toured Europe this earlier year with BORN DEAD ICONS and just recently finished a small tour of IRELAND. Mp3s are up in the Media Section.


SUFFERING LUNA / DYSTOPIA
Split EP (LIFE 004.5) Re-Issue of single
originally pressed by Pessimisser 1995
Co-Released with Misanthropic. Out of Print!

After years without a trace, we're finally re-pressing this little guy. Only 1500 made the first time around, they sorta came and went without much hype and very little press. Suffering Luna (aka Christfall) hail from Los Angeles and play spaced out, trance like doom, with inaudible distant vocals, tapes loops, delays and guitar effects. They recently released a split LP with Gasp on Deep Six Records. "Diary of a Battered Child" is Dystopia's contribution to this release that can also be found on "The Aftermath" CD.

TARANTULA HAWK
Gatefold LP/ Enhanced CD
2000 (LIFE 011)
Available Now

San Diego's TARANTULA HAWK have been at it for 2 years and are quickly gaining respect as one of the front runners of the "new psych era", along with the likes of YETI + CLEARLIGHT. This debut release contains 6 songs morphed into one continuous track of heavy instrumental organ and bass driven "psychedelic-death-prog", laced with samples of vehement insects and wretched machines. Musically reminiscent of GOBLIN, old PINK FLOYD, MAN IS THE BASTARD, and KING CRIMSON executed by former members of THE LOCUST,_STRUGGLE, and "THE TITO O'TITO BAND". Packaged with beautiful, intriguing artwork by Kevin Ross. The LP is a gatefold; CD is enhanced, containing a 30+ minute MPEG video of a recent gig in San Diego. Video contains an unreleased track "Burrow", composed of deep thunderous audio and cryptic visuals. Just finished a West Coast tour with YETI in September 2000.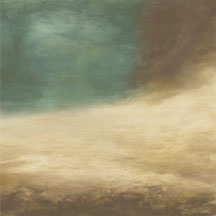 TARANTULA HAWK
Gatefold LP (Album #2)
2003 (LIFE 025) CD available on NEUROT RECORDINGS
Available Now

"Witness the return of the mighty Tarantula Hawk, the San Diego based psychedelic volume dealers whose immense self-titled debut cd we raved about two years ago. Here's their second album, somewhat confusingly also self-titled (obviously these guys don't work in record store!), which again proves them to be the masters of drone prog metal supreme. Instrumental super heavy ritual music, bass-heavy majestic murk with grinding prog rock keyboards and intense, energizing drumming, spacey stretches of ominous gloom... Imagine the Omen soundtrack meets Neurosis, or an evil ELP into Eyehategod. Or a crust-metal take on 20th century classical? Or AQ-fave '60s Swedish drone-psych band Parson Sound on a diet of cough syrup and Celtic Frost? Further references: Boris, Corrupted, Old Man Gloom, Thrones, Magma, Ruins, Harvey Milk...you get the picture. After getting into the first T-hawk album, and seeing them live for the first time (an amazing show at Richmond's Burnt Ramen), I remember thinking, wow, this band really should be playing that Neurosis Beyond The Pale festival, they'd blow everybody away. A year or so later -- lo and behold, the Hawk not only played the 2002 edition of Beyond the Pale, but this is on Neurot Recordings as well. As good as their self-titled debut, or better, and obviously highly recommended!" - Aquarius Records

TEEN CTHULHU
"Ride the Blade" LP
2003 (LIFE 023)
Available Now

Another chest-impaling blow from Seattle's bleak champions of utter despair. After finishing a huge US tour and unloading 150 limited Pink vinyl tour edition LP's, we are FINALLY in possession of the real deal! Taking the raw chaos of punk and fueling the flames with black metal grimness and symphonic grandeur, it becomes the circle for the Teen Cthulhu evocations. Thirteen mad tracks of blackened metal tinged fastcore that will trample you under cloven hoof and fill your veins with burning vitriol.Thunderous, relentless grind and blackmetal accompanied by keyboards. Totally fucking awesome. CD version is available from RAGE OF ACHILLES outta the UK. The CTHULHU's have quite an arsenal of previous releases which include a 7" on THIN THE HERD, plus a split 7" with Reno's kings of Thrash IRON LUNG and a split 10" with AKIMBO, both released on their own label ROCK AND ROLEPLAY. MP3's up here NOW!!

TOTAL SHUTDOWN
"Broadcast Performances" 7" EP
2002 (LIFE 019)
Available Now

"Splattery jazz-core without macho attitude. Horns and a broken Casio poking up everywhere out of a bass/guit/drums whirlwind. Screaming, oh yes, there is screaming. There is room to throw a rock and sometimes a boulder through the mix. Not a wall of noise- it gets sparse. Songs, definite songs, but played so ferociously that you may think it's improv. Awesome moves from all members. Usually things are broken. Band members and audience members alike hit the deck. All in all, terrible fun. I will not compare to other bands. Your turn!" -Dave Broekema. Indeed spastic, maniacal, what some would refer to as "rainbow violence cocaine jazz" inspired by Judy Blume and the ill's of modern culture. Split 7" ep with BOXLEITNER on Zum is already out of print. 1 sided 12" "Reflections" out NOW on THIN THE HERD. It seriosly slays!! Split 7" with XBXRX out soon. 2 mp3's are now up on the mp3 page. More mp3's by these dudes can be found at www.totalshutdown.com

YETI
"Things to Come" LP
2001 (LIFE 015)
Available Now
Life is Abuse is proud to announce the vinyl release of YETI's debut CD "Things to Come" YETI play thick and heavy "doom-prog" with manic, hardcore-influenced jazz-blasts and smooth soothing melodies. Four incredibly talented fellows pulsate your brain with bass, guitar, thundering drums and more keyboards and effects than you can shake a stick at! Armed with Mellotron and Moog style keys as well as a stack of organs and effects, these mad scientists from Ft. Worth have concocted some intensely bizarre and dark music that stands alone in todays heavy music scene. They draw influences from 70's European Prog bands like MAGMA, UNIVERS ZERO, CAMEL as well as sharing similarities with newer bands like MAN IS THE BASTARD, ANEKDOTEN, SPACEBOY and TARANTULA HAWK. This is by far one of this author's favorite new bands of the 21st Century. This four song, 45 minute LP will be available in Summer, complete with clear vinyl and a poster penned by D.V. D'Andrea. The CD version is available on TWO OHM HOP outta Austin, TX.
"One on the outside who criticizes the placement of square pegs in round holes should be sure that there are not more round holes and square pegs than there are square holes and round pegs. Even if this is not the case the critic should be certain that round holes are not a more serious problem than square ones and he should withhold his criticism unless he is quite sure that it is better to leave round holes unfilled than it is to fill them partially with square pegs. " - Headache